Sydney's Best Harbour & Coastal Walks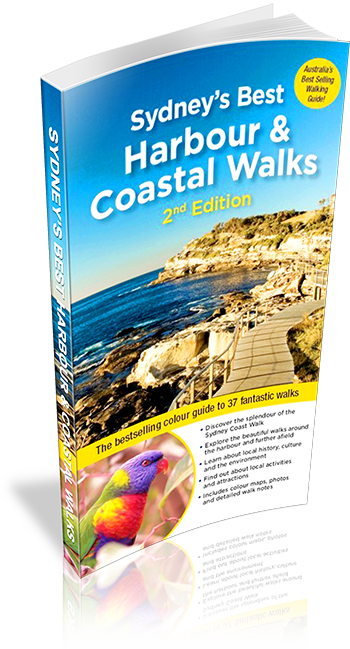 Title
: Sydney's Best Harbour & Coastal Walks
Author
: Katrina O'Brien
Edition
: 2
Publisher
: Woodslane Press
ISBN
: 9781921606274
Number of pages
: 176
Year of Publication
: 2006
Cover Price (au$)
: 29.95
Format
: Paperback
Website
: 
http://www.woodslane.com.au/
Weight (grams)
: 315
Regions the book covers
: Sydney Inner Harbour and Coast
Height (cm)
: 22
Subjects
: 
Trails - New South Wales - Sydney Region - Guidebooks,Coasts - New South Wales - Sydney Region - Guidebooks,Sydney Harbour (N.S.W.) - Description and travel,Sydney Region (N.S.W.) - Guidebooks
Authors Comments
: 
Sydney has some outstanding walks right in the heart of the city. Most Sydneysiders know of the well-trodden Bondi-to-Coogee and Spit-to-Manly walks but Sydney's Best Harbour and Coastal Walks details thirty seven waterside walks from Brisbane Water National Park in the north to the Royal National Park in the south. Everyone in the community is aware of the need for daily activity to keep healthy and walking is increasingly popular with people who would not call themselves bushwalkers. In Sydney's Best Harbour and Coastal Walks, Katrina O'Brien, travel guide author and local resident, combined her walking experience and passion for Sydney's undeveloped places to produce a bestselling user-friendly guide to the city's best quiet and wild walks as well as the classic walks. In this 2nd edition the walks have all been re-walked and updated, and the book has been arranged to better follow Sydney's Great Coastal Walk - a route now being actively promoted by various Sydney tourism bodies and councils. The book fully covers the entire route from Palm Beach to La Perouse, and also includes dozens of walks around the harbour and further afield, including the Royal National Park, Ku-ring-gai and a new walk from Patonga to Pearl Beach in Brisbane Water National Park. The text is complemented by more than 150 full-colour photographs and detailed full-colour maps.
Niche
: Waterside walks in Sydney
Interpretive Information
: Plenty
Grade system explained
: Yes
Ascent and/or Decent provided
: No
Driving directions provided
: No
Date walks last reviewed provided
: No
A summary of walks provided
: Yes
Regional Map of walks provided
: Yes
Maps designed for walking
: Yes - reasonable detail
Type of maps used (for walking)
: Sketch
Colour used in walking maps
: Multicolour
Size of walking maps
: Half page
Walking map Comment
: Road atlas-style maps for every walk
Colour depth of photos
: Colour
Comment on Photographs
: Many colourful pictures, giving a good sense of the regions
Level of detail in tracknotes
: Detailed route information
Alternate route and side trip suggestions
: Many walks
---
List of walks in book
| Walk Name | Length | Time | Grade | Page |
| --- | --- | --- | --- | --- |
| Patonga to Pearl Beach | 6 km | 2 hrs 30 mins | Medium | 14 |
| West Head to Resolute Beach | 3 km | 1 Hr | Easy | 18 |
| Elvina Bay | 6 km | 2 hrs 30 mins | Medium | 22 |
| Barrenjoey Head | 3.5 km | 1 hr 30 mins | Medium | 28 |
| Palm Beach to Avalon | 7 km | 3 hrs | Medium | 32 |
| Avalon to Narrabeen | 11 km | 4 hrs | Medium | 36 |
| Collaroy to Manly | 11.5 km | 4 hrs | Medium | 41 |
| Manly to North Head | 9 km | 3 hrs 30 mins | Medium | 45 |
| Spit Bridge to Manly | 10 km | 3 hrs 30 mins | Medium | 53 |
| Harold Reid Reserve | 5 km | 2 hrs | Easy | 60 |
| Two Creeks Track | 6 km | 2 hrs 30 mins | Medium | 63 |
| Flat Rock and Magazine Tracks | 9.5 km | 3 hrs 30 mins | Medium | 66 |
| Bantry Bay | 7 km | 3 hrs | Medium | 69 |
| Cremorne Point | 3 km | 1 Hr | Easy | 74 |
| Mosman to Taronga Zoo | 2 km | 1 Hr | Easy | 77 |
| Taronga Zoo to Balmoral | 6.5 km | 3 hrs | Medium | 80 |
| Circular Quay to Lavender Bay | 4 km | 1 hr 30 mins | Easy | 84 |
| McMahons Point to Waverton | 3 km | 1 Hr | Easy | 87 |
| Balls Head and Berry Island | 7 km | 2 hrs 30 mins | Easy | 90 |
| Circular Quay to Botanic Gardens | 5 km | 2 hrs | Easy | 96 |
| Circular Quay to Darling Harbour & Pyrmont | 6 km | 2 hrs | Easy | 102 |
| Anzac Bridge, Rozelle & Blackwattle Bays | 5 km | 2 hrs | Easy | 110 |
| Balmain to Birchgrove | 8 km | 3 hrs | Easy | 118 |
| The Iron Cove Bay Run | 7 km | 2 hrs | Easy | 118 |
| Hen & Chicken Bay | 9 km | 3 hrs | Easy | 121 |
| Hunters Hill and Wollwich | 5 km | 2 hrs | Easy | 125 |
| Greenwich | 2.5 km | 1 Hr | Easy | 129 |
| Double Bay to Rose Bay | 4 km | 1 hr 30 mins | Easy | 134 |
| Hermitage Foreshore to Vaulcluse | 5 km | 2 hrs | Medium | 138 |
| Watsons Bay to South Head | 2.45 km | 1 Hr | Easy | 142 |
| The Gap to Dover Heights | 5 km | 2 hrs | Easy | 146 |
| Bondi to Coogee | 6 km | 2 hrs 30 mins | Easy | 154 |
| Coogee to Maroubra | 5 km | 2 hrs | Easy | 158 |
| Maroubra to La Perouse | 10.5 km | 4 hrs | Medium | 162 |
| Cape Baily, Botany Bay | 8 km | 3 hrs | Medium | 170 |
| Bundeena to Jibbon Head | 5 km | 2 hrs | Medium | 174 |
| Bundeena to Marley Beach | 10 km | 3 hrs 30 mins | Medium | 178 |