Discovering Gosford's bushland on foot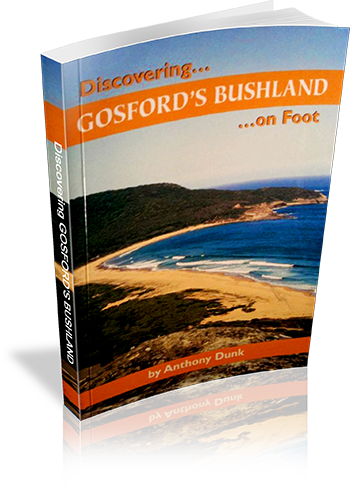 Title
: Discovering Gosford's bushland on foot
Author
: Anthony Dunk
Edition
: 1
Publisher
: Envirobook
ISBN
: 0858812029
Number of pages
: 80
Year of Publication
: 2004
Cover Price (au$)
: 13.95
Format
: Paperback
Website
: 
http://adunk.ozehosting.com/publications.html
Weight (grams)
: 90
Regions the book covers
: Gosford - Bouddi & Brisbane Water NP's and Gosford Council Reserves
Height (cm)
: 18
Subjects
: 
Hiking - New South Wales - Gosford Region - Guidebooks,Gosford Region (N.S.W.) - Guidebooks
Authors Comments
: 
With secluded beaches, waterfalls, wildflowers, Aboriginal rock art and panoramic views 
Gosford's bushland has something to appeal to everyone.
In this book you will find fascinating information about the area and descriptions of 
walks ranging from easy strolls to solid all day treks.
Interpretive Information
: Some
Grade system explained
: No
Ascent and/or Decent provided
: No
Driving directions provided
: Yes
Date walks last reviewed provided
: No
A summary of walks provided
: Yes
Regional Map of walks provided
: No
Maps designed for walking
: Yes - limited detail
Type of maps used (for walking)
: Sketch
Colour used in walking maps
: Black and White
Size of walking maps
: Full page
Colour depth of photos
: Black and White
Comment on Photographs
: Two colour photos on the cover and 16 B&W images in the book
Level of detail in tracknotes
: Detailed route information
Alternate route and side trip suggestions
: Some walks
---
List of walks in book
| Walk Name | Length | Time | Grade | Page |
| --- | --- | --- | --- | --- |
| Maitland Bay Circuit | 5 km | 4 hrs | Easy/Medium | 25 |
| Bullimah Lookout | 2 km | 1 Hr | Easy | 27 |
| Little Beach | 1.2 km | 1 Hr | Easy | 27 |
| Tallow Beach and Box Head | 5 km | 4 hrs | Easy | 29 |
| MacMasters Beach to Putty Beach | 8.5 km | 5 hrs | Medium | 31 |
| Piles Creek Circuit (Girrakool) | 4 km | 2 hrs | Easy | 33 |
| Somersby Falls | 1.5 km | 1 Hr | Easy | 36 |
| Patonga to Pearl Beach | 7.5 km | 4 hrs | Easy/Medium | 39 |
| Pearl Beach Waterfall Track | 1 km | 1 Hr | Easy | 39 |
| Elephant Rock and Warrah Trig | 5 km | 2 hrs | Easy | 40 |
| Mt Wondabyne and Kariong Brook Falls | 9 km | 4 hrs | Medium | 42 |
| Pindar Cave | 11 km | 6 hrs | Medium | 44 |
| Point Clare to Woy Woy (via the ridgetop) | 10 km | 5 hrs | Easy/Medium | 47 |
| Mooney Mooney Creek to Somersby Falls | 9 km | 4 hrs | Medium | 50 |
| Girrakool To Patonga | 22 km | 8 hrs | Medium/Hard | 52 |
| The Rampart Track | 2 km | 1 Hr | Easy | 55 |
| Hawkesbury River to Woy Woy (Rocky Ponds Trail) | 11 km | 5 hrs | Medium/Hard | 56 |
| Kincumba Mountain | 10 km | 4 hrs | Easy/Medium | 58 |
| The Railway Dams | 3 km | 2 hrs | Easy | 60 |
| Blackwall Mountain | 3 km | 2 hrs | Easy | 63 |
| Rumbalara to Katandra | 11 km | 5 hrs | Easy/Medium | 64 |
| Strickland State Forest | 6 km | 3 hrs | Easy | 66 |